Uncategorized
Indel Money recognized as India's Greatest Brands 2020-21 Awards by AsiaOne Magazine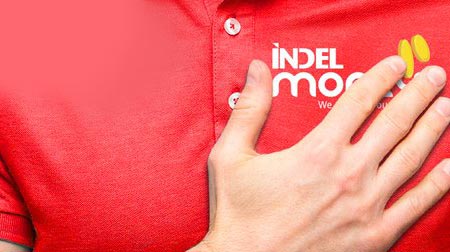 The Mumbai headquartered Reserve Bank of India regulated NBFC operating through 191 branches across the states of Karnataka, Kerala, Tamil Nadu, Andhra Pradesh & Telangana offering a wide range of financial services to various customers including HNIs, business institutions, and retail investors, Indel Money is recognized by AsiaOne Magazine and is going to be felicitated with India's greatest Brands 2020-21.
The award is based on the jury votes with the assistance of 4 big leading entities as Process Advisors. With their intense research in 16 industries, exclusively and strictly select the best in each segment in terms of their connection with the customer and performance in the market.
Our presence in an international business magazine is a great honour for our starts with rural market and now stand with a strong presence in every district, rural and urban markets spread over Kerala, Tamil Nadu, Karnataka Andhra Pradesh & Telangana, along with the upcoming expansions in the state of Maharashtra, Gujarat, Odissa & West Bengal by 2023.
Share on Facebook
Share on Twitter
Share on Pinterest